DJ TOMASZ HALAT - THE BEST DJ & LIVE MUSIC FOR YOU !!!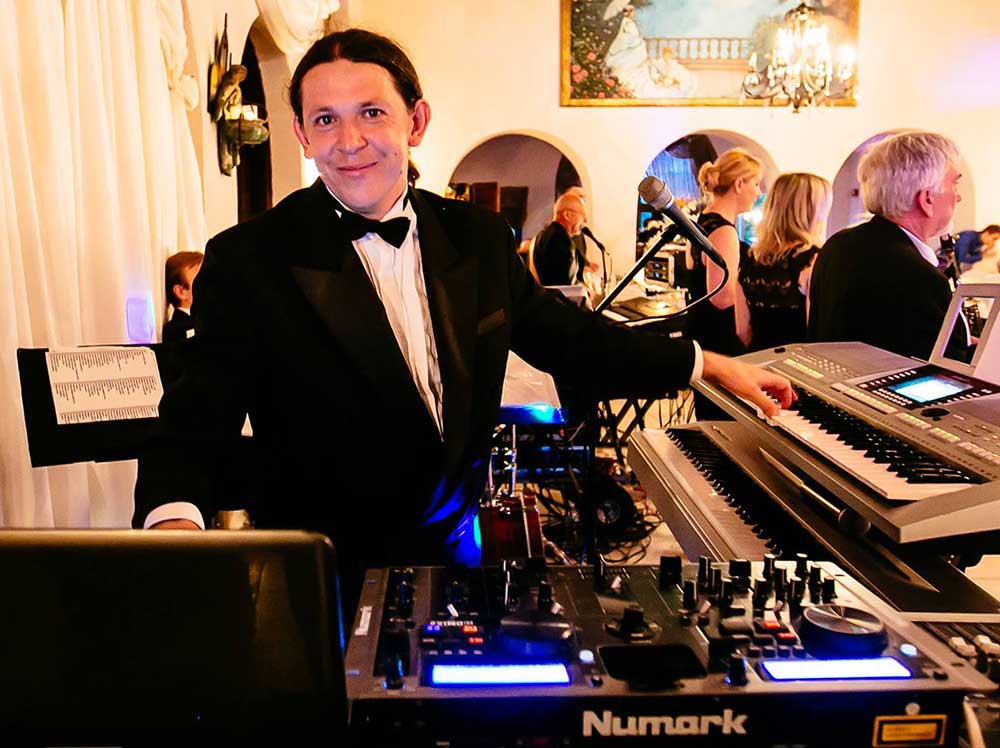 DJ Tomasz Halat - Najlepsza Muzyka na Twoją Imprezę! DJ i na żywo! Najwyższa jakość oferowanych usług gwarantowana. Najnowsze piosenki ze światowych list przebojów, laserowe światła, wysokiej jakości sprzęt nagłaśniający, wieloletnie doświadczenie i wspaniała atmosfera sprawi, że Ty i Twoi Goście będziecie zadowoleni. Zarezerwuj mnie na swoją imprezę już dzisiaj, bo jutro twój termin może być już zajęty. Do zobaczenia!
DJ TOMASZ HALAT:
THE BEST DJ & LIVE MUSIC FOR ANY EVENT - YOUR WAY!
Tomasz Halat is available to play for cocktail hour and other parties (Birthdays, Celebrations, Weddings, Home and Christmas Party, Wedding Receptions, New Year's Eve). I have experience playing every musical genre including jazz, classical and pop music as well as DJ Music! The highest level of performance make your event unforgettable! For more information and booking inquiries please fill the contact form on the bottom or call me at your best convinience and i hope to see you  at your next event. Thank you for visiting my website!